Go to the leader in online registration for your training needs.
At the Online Registration Center (ORC) our mission, for more than 20 years, has been to offer the most reliable, user-friendly online system for our client's training registration and event needs. Our secure system gives you the tools to build and manage online training courses, generate certificates with customized branding, track reporting in real time, compile surveys, and much more.
Let the ORC's training registration system work for you to manage a seamless event that gives you the power of a team of experts in one dynamic online system. [more].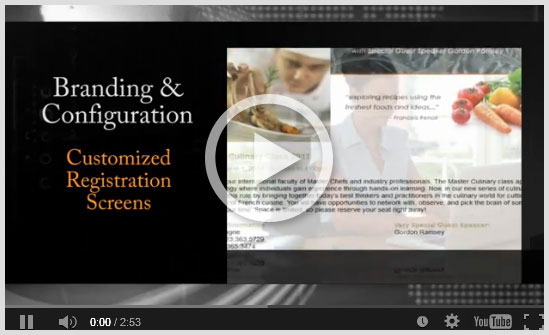 Some of our satisfied customers...
Measurable Results with Online Event Registration Management
Our Online Registration Software provides all of the reporting and data integration tools needed to receive up-to-date registration data that will help you manage any number of events.
Automatic Email Event Reminders
Automatic Waiting List Management
Powerful Website API Tools
Built-in Export and XML Data Tools
Automatic Feedback/Survey Tools
Real-Time Training Rosters & Reports Keeping You Up to Date
Branded Registration/Event List Screens
Registration Automation; Saving Time & Money
Our Online Registration Management System offers live registration forms, real-time reporting, session tracking tools, data exports, XML/API, QR/2D barcode formats & RFID name badge printer support, and more.