Biznet has offered premium seminar registration software solutions since 1996, and is the leader in event registration services, event management, and meeting planner software.

For over 20 years, we've established a solid reputation with companies large and small, thanks to the quality of our seminar registration software and tools.

Our features provide turn-key event registration solutions for fully branded e-correspondence, feedback analysis and other options that can deliver the power of a team of experts in one robust online system [more].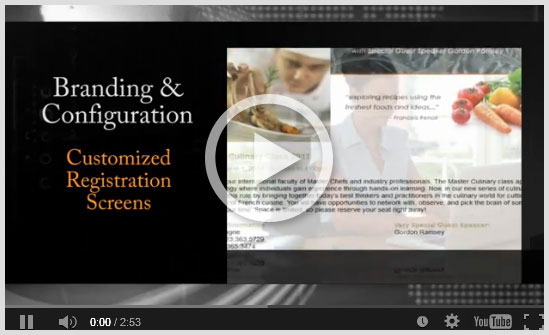 Measurable Results with Online Event Registration Management
Our Online Registration Software provides all of the reporting and data integration tools needed to receive up-to-date registration data that will help you manage any number of events.
Automatic Email Event Reminders
Automatic Waiting List Management
Powerful Website API Tools
Built-in Export and XML Data Tools
Automatic Feedback/Survey Tools
Real-Time Training Rosters & Reports Keeping You Up to Date
Branded Registration/Event List Screens
Registration Automation; Saving Time & Money
Our Online Registration Management System offers live registration forms, real-time reporting, session tracking tools, data exports, XML/API, QR/2D barcode formats & RFID name badge printer support, and more.
Our Online Seminar Registration Software Provides Live Registration Forms, Real-Time Reporting, Data Exports, Check-in Scanning Tools & RFID Name Badge Printer Support, and more.